Industry Involvement

Mr. Surles was the Past President (served from 2002-2003) of the Houston Chapter of the Society of Financial Service Professionals (SFSP). SFSP has been around for over 75 years and has 20,000 members nation wide. All members go by a code of conduct that allows them to better serve their clients needs.
---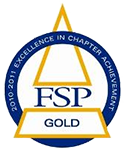 Mr. Surles received the Benjamin N. "Woody" Woodson Award in recognition of meritorious service to the insurance industry and community in 2011. This award was named after the late Woody Woodson, former CEO of American General Life Insurance Company. Woody was a legend in the insurance industry who epitomized the qualities necessary for consideration.
---

Mr. Surles was the Past President (served from 2012 to 2013) of the Houston Estate and Financial Forum (HEFF). HEFF started in 1960. The organization provides its members with the means to expand their knowledge and skills in the field of estate planning.
---

Mr. Surles was the Past President (served from 2011 to 2012) of the Association for Advanced Life Underwriting (AALU). AALU was founded in 1957 and today has over 2,000 members. Their mission is to preserve, promote and protect the planning of advanced life insurance.
---

Mr. Surles is a Life and Qualifying Member of The Million Dollar Round Table (MDRT) and also a part of MDRT Top of Table. MDRT Top of Table is only for the world's most successful life insurance professionals. In order to achieve this level, Financial Professionals have to meet all of MDRT's qualifications. MDRT was founded in 1927 and today has over 38,000 financial professionals.
---

Mr. Surles is a member of the Houston Business & Estate Planning Council. The organization was founded in 1982. They provide their members with resources that will allow them to grow and become more involved with other financial professionals in the area.
---

Mr. Surles is a member of the National Association of Insurance and Financial Advisors (NAIFA) in Houston. Members are not only financial professionals, they are also leaders in their local communities, charities, and organizations. NAIFA was founded in 1890 and is one of the nation's oldest associations that represents insurance professionals. 
Mr. Surles also received the John N. Neighbor's Award for his special dedication to NAIFA, the insurance industry, and the community in 2013. The Award was established in 1993 to honor John N. Neighbors, the first Houston member to serve as President of the National Association.
Contact Info
2121 Sage Road, Suite 355
Houston, TX 77056
Map and Directions
Phone: (713) 572-0091
Fax: (713) 572-0109
Quick Links