Meet Our Team
Gib Surles, CLU®, ChFC®, CFP®, AEP®, MSFS
Principal and Founder
Gib is the Principal and Founder of The Forrest Group, LLC. He specializes in wealth transfer and business succession planning by utilizing life insurance. He works with business owners and successful high net worth individuals in addressing problems common to the transfer of assets, lifestyles and financial security to future generations.
Gib graduated from Texas A & M University in 1985 with a B.B.A in Marketing and received his Masters of Science in Financial Services (MSFS) from The American College in 2001. He was awarded the Chartered Life Underwriter (CLU®) in 1996, the Chartered Financial Consultant (ChFC®) in 1997, the Certified Financial Planner (CFP®) in 1997, and the AEP® in 1999.
Gib joined the New York Life Insurance Company as an Agent in June 1985 and while maintaining his primary relationship with them, he formed The Forrest Group, LLC in 1995. He is a life and qualifying member of The Million Dollar Round Table (MDRT) and a Past President of The Houston Chapter of the Society of Financial Service Professionals (SFSP). He is a former board member with The Houston Estate and Financial Forum (HEFF), where he was elected President for the year 2012-2013 and also served as a board member of Life Happens (formerly The Life Foundation).
Gib is the 2017 Past President of New York Life's Agents Advisory Council (AAC), where he served as a voice and a leader for their field team of over 14,000 agents. He has also been selected as a member of Nautilus Plus, a group of top performing agents within The Nautilus Group®, a service of the New York Life Insurance Co. As an active member of the Association for Advanced Life Underwriting (AALU), he acts as a voice for the industry and for the consumer while lobbying on the Hill of Washington, D.C. and meeting with Congress and leaders on the important issues that are faced with challenges everyday. He had the distinct honor of serving as President of AALU from 2011-2012.
Gib received the Benjamin N. "Woody" Woodson Award for outstanding service to the community and insurance industry in 2011 and has also received the John N. Neighbor's Award for his special dedication to NAIFA, the insurance industry, and the community in 2013.
Gib is married to his beautiful wife, Lauri, and is the proud father of son, Forrest, and twin daughter's, Autumn and Amy.
*(MDRT), The Premier Association of Financial Professionals, is recognized globally as the standard of excellence for life insurance sales performance in the insurance and financial services industry.
---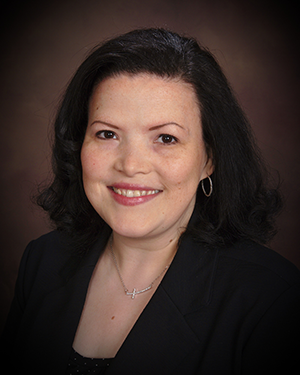 Melissa K. Dyches, LSA
Director of Operations & Policy Services Manager
Ms. Dyches started with The Forrest Group in June 2001, and serves as the Director of Operations and Policy Services Manager. She is a Licensed Service Assistant with the New York Life Insurance Company. Melissa works directly with Gib and assists him with the tracking and maintaining of all new and current client relationships. In addition to that, she reviews all incoming applications and assists the client, as well as the carriers, with the underwriting process, making it more efficient for everyone. She maintains direct contact with all clients after the underwriting process is completed, by tending to policy service needs and following up when needed. Outside of the office, Melissa is "mom" to her four dogs and enjoys spending time with her family, reading, cooking and volunteering for many causes close to her heart, specifically animal rescue and pediatric cancer.
---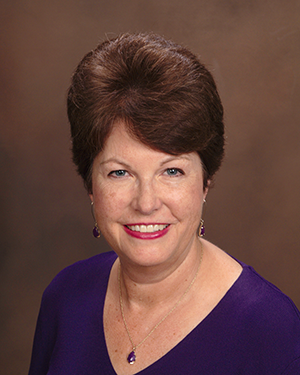 Marilyn T. Daniel
Financial Officer
Mrs. Daniel joined The Forrest Group in 2008 and manages the day-to-day financial operations of the company. She brings 25 years of experience in the areas of human resources, benefits and payroll services. Marilyn is a 1980 graduate of Baylor University with a Bachelor's Degree in Business Administration and a concentration in Management and Quantitative Analysis. Marilyn enjoys cooking and traveling with her husband, B.D., and is most proud of her two greatest accomplishments - her daughter Angela, who is an up and coming attorney here in Houston, and her son Bill, who is a bass player for a nationally recognized jazz funk bank, based in New Orleans, LA.
Our Professional Resources
Contact Info
2121 Sage Road, Suite 355
Houston, TX 77056
Map and Directions
Phone: (713) 572-0091
Fax: (713) 572-0109
Quick Links